Hey guys, today I've been playing some TF2 with the new Mann Co. update. Valve released an update for TF2 which added the new Mann Co. store, the polycount pack, and a new Steam Wallet feature. This update has started some controversy among the Valve community, some say they have sold out (hah lame pun)because they are trying to sell items and features to players which were normally free. If you want to read about it head on over to the official
TF2 blog
.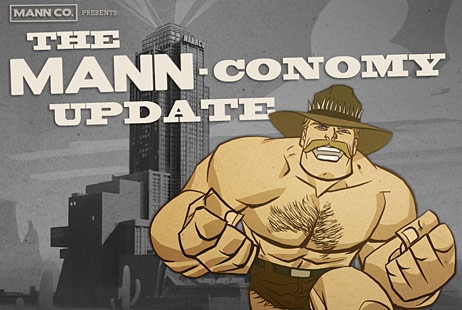 I support this update, if players want to pay for items then let them. The items that can be bought offer no advantage over other players, most items can be unlocked through normal gameplay. The Mann Co. store just allows those that are anxious to get their hands on the new items much quicker. Valve is a very competent company and really know how to satisfy their followers. They plan on continuing to release free content for TF2 for the foreseeable future.. or until TF3. ;)
The Polypounct pack are items made by the TF2 community. A percent of sales goes to the creators of the items from the polycount pack which is a great way of supporting the creative and dedicated playerbase. With these new items, there are now five unique item sets for five of the classes, each complete set gives the player a unique bonus.
Here
is a link to check out the new class sets.
And the last part of the update is the new
Steam Wallet
feature. With the Steam Wallet you can transfer money from your paypal and credit cards to spend on Steam. Thankfully Valve stuck with real world currency instead of trying to create some outlandish Steam currency. This is an interesting update, a gaming company holding funds similar to paypal? Cool.
How do you guys feel about the new update? Support it or do you think Valve is too greedy?